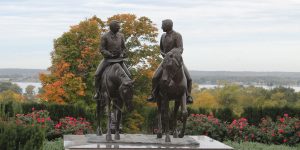 I am helping to publicize and promote a marathon run that honors the memory of Joseph and Hyrum Smith. It is being held on May 27th this year, which is Memorial day weekend. The run starts in Nauvoo, and ends in Carthage.
Would you be able to help us get the word out about this marathon through your website or an email to Smith family members?
For more information, you can look at our website, which is:
https://www.roadtocarthagemarathon.com. It will give you the details of the entire weekend of plans for the race.
If you have any questions, please let me know.
Sincerely,
Judy Chauncey
Media Relations Specialist
Road to Carthage Marathon
760-681-0925